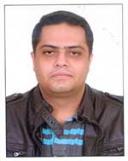 Hi,

Since you have had a fissure, chances of recurrence are high. Constipation is just one of the causes of fissure. There can be other causes, for example, there can be a tear in anal canal, or there may be a foreign body present in body, or it can happen during normal labor.

Usually the fissure has bright red blood and not dark coloured blood. Since you have dark, it indicates that blood is coming from above in alimentary tract, which might be due to inflammatory bowel disease, irritable bowel syndrome(for both, the disease cause needs to be investigated). You should reduce your stress level, have a proper sleep, try yoga, may be even a colonoscopy might be required depending on how long you have the disease. Few months is a pretty long period, as all the non invasive test, serologic markers, blood tests are non specific for the disease.

The best available treatments for fissure are

1) sitz bath
2) laxative
3) drinking good quantity of water
4) daily work out
5) avoiding both constipation and diarrhea
6) try and reduce wheat levels and see if you improve
7) minimize spicy and salty food
8) herbal tea can help at times

Fissure is very common, but if you have tried all remedies, then you should get your self investigated.