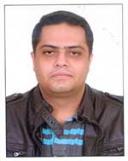 Hi,

History told by you favours irritable bowel syndrome ( IBS ). There are two alarming signs in your case :
Firstly, loss of weight and that to10kg approx.
Secondly, sensation of carrying a weight in stomach.
Both of them do occurs in IBS. But to be on safer side,I would suggest you to go for colonoscopy again because it was done 1 yr back and symptoms have aggravated few months back.

Treatments available for IBS -
- Increase the level of physical activity.
- Have regular meals and take time to eat.
- Drink 8 cups of fluid and limit caffeinated drinks to 3 cups a day.
- Reduce fizzy drink intake and alcohol.
- Anti-spasmodics drugs, if prescribed by your doctor, that relaxes muscle contractions reduces cramps or spasms in the stomach, large intestine and bladder.

Feel free to ask any more question.