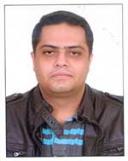 Hi,

Tablet Vertin is used for relief of vertigo due to several reasons, but it is to be known why is this vertigo occurring. For that reason MRI and other tests needs to be done.

The possible causes could be some problem in the brain or ear. If there is chronic disease in the ear, the internal ear is effected and there will be vertigo. The duration of vertigo will depend on the cause. To prevent worsening of symptoms during episodes of vertigo, try the following:
- Keep still, sit or lie down when symptoms occur and gradually resume activity.
- Avoid sudden position changes.
- Do not try to read when symptoms occur.
- Avoid bright lights.
- You may need help walking when symptoms occur.
- Avoid hazardous activities such as driving, operating heavy machinery, and climbing until 1 week after symptoms have disappeared.

Other treatment depends on the cause of the vertigo.

Feel free to ask more questions. Wish you a speedy recovery.