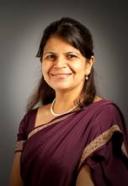 Hi!
If the abortion pills you took resulted in a complete abortion and your menses have been regular after that, then no need to worry.Less chances of any chances of problems in conceiving in next pregnancy.
Also,the itching in the vaginal area is most likely due to fungal infection,common in girls using public toilets.Kindly keep good local hygiene,clean your private parts with a mild vaginal wash many of which are present over the counter.
Also,wear only cotton clothes esp undergarments,dry them in the hot sun,and discard them every 2-3 mths.
Some kind of vaginal discharge is common in every female esp in the midcycle or before menses,but if it is itchy or foul smelling then it implies vaginal infection.
You should use condom to minimise infection during intercourse and use vaginal pessaries for your current infection.