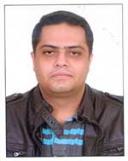 Hi,

You have written about multiple problems.Let us talk one by one.

Regarding MRI whole body scan -it may cost approximately 10,000-15000/-rupees.

Your upset stomach appears to be either a chronic bacterial or parasitic infection,which should respond well with adequate hygenic measures and short course of medication.Stress often known or hidden contributes in causing or worsening such symptoms.

Aches and pains could be reflexion of an inadequately treated injury or associated anemia,vitamin ,calcium etc. deficiency or hidden stress too.
An ultrasound abdomen,stool test,thyroid function test could give your doctor a good useful information to treat you.

Feel free to ask further questions.