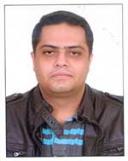 Hi,

I would like to ask you what do you mean by word slow heart beat because it might mean a little different medically.

Usually inhalers are responsible for tachycardia(fast heart rate than slow),specially the drug taken by you. These are very common drugs that might cause you to have a little bit of tremors and might cause you to feel that you are feeling your heart beat,or it might also cause headache,dizziness,or may be vomiting.

I believe you can ask your physician to change your inhaler containing only steroids depending on how frequent you have asthmatic attacks since with you are reporting with side effects with the drug. Cetrizine can also cause this but usually on drug over dosage and not on regular basis(but it might also cause palpitation )

I would recommend you to change a inhaler and also try for homeopathic treatment instead of cetrizine as I have seen it do wonders and provided relief in some cases.

Feel free to ask any other question.