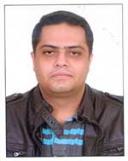 Hi,

A variety of reasons for this are dandruff, dermatitis, dry scalp, lice infestation. Rest are skin infestations like dematitis,psoriasis,rinworm of scalp and folliculitis of skin.

Application of olive oil over head lavender oil and use of lemon juice some drops to rub your hair and and then rinse them. Use of peppermint oil,applying aloe vera over scalp,massaging the hair with apple cider vinegar and water is also useful.

When dealing with Itchy Scalp, it is recommended to have judicious amounts of foods rich in vitamin B, vitamin C, zinc and iron. Spinach, lettuce, pulses and other such vegetables, seeds and nuts rich in proteins are also beneficial for the scalp and hair. Plus, consume adequate amount of dairy products, especially yoghurt.

Use proper shampoo and excessive chemicals is very necessary,use of spicy food increases itching over scalp too. The common causes of hair root pain is continuous pulling of hair,dandruff,folliculitis (infection of hair roots),poor hygiene(which can be due to also use of sudden products or chemicals )which are not good for you.

You could use nizral shampoo if you have dandruff. You have to visit dermatologist in your area if problems persists.