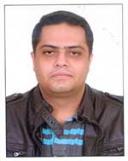 Hi,

Usually tight fore skin indicates that you either had phimosis or infection or scarring of your fore skin,which has to be removed now.

It is a controversial topic and there is no confirmatory study,however all the studies done till now have indicated that sensation don't reduce or make no difference and that is what I have noticed too.

Your sensation will be provided to you by your glans now,and sexual sensation should not reduce and there is confirmatory evidence on this that circumcision reduces chances of infection to penis in future.