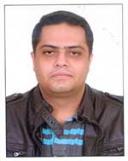 Hi,

The history you have given to me suggests that she got fever and infection since 5 days or may be a little more which has also affected her kidneys as that shows albumin in urine.
Tlc is not significant in kids, and exactly it can be told only by blood culture,but we can wait and see is she responding to drugs or not and if she does not respond then we can get a culture done.
The blood indices should be done in more details so as to know the cause why rbc's are microcytic and hypochromic.
Albumin in urine in kids can come very fast and goes of at the same rate so not to worry about that.
If she does not respond to syrup calpol then intravenous drugs will be given and she will respond to that,however it may take the kid a day or two to respond to drugs.
There is no confirm diagnosis by above report it suggests infection and for which antibiotic is been given to her which seems to be satisfactory.
One thing i would like to know is about her haemoglobin level and advice you to get her haemoglobin electrophoresis done,if not done and if done kindly tell me about the values.