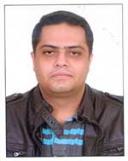 Hi,

Lymes disease is an infective disease,if tou want to consult about the disease u need to visit an internal medicine specialist
For confirming the disease,still the tests are very controversial and no test can confirm you about the disease,the diagnosis would depend upon the presentation(symptoms and signs)and test result.

Various tests included are serologic tests(pcr,western blot,elisa test)and some radiologic evidence on mri

The treatment usually starts with an antibiotic,but depends upon the stage of the disease.

Feel free to ask more questions.