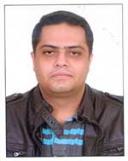 Hi,

You need to visit a neurosurgeon first who will decide about the need and type of treatment needed.
Neurosurgeons are there in many private hospital as well as government hospital in delhi and ncr region.
If you want to visit a government hospital then gb panth hospital is the best in delhi for neurosurgery department in delhi and then aiims and the rml hospital and then more hospitals.
But you may need a referral for gb panth hospital,so might have to show somewhere else first and get yourself referred to that hospital.
Then out of private medanta hospital is most reasonable of all and then fortis is good and the max saket is there so there are plenty of options for you.