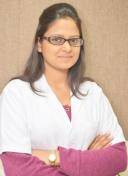 Your Ideal body weight according to your height should be 73-77 kgs. When you are trying to put on weight, a high protein diet is suggested, but this protein requirement varies from person to person according to their weight. A high protein diet should always be accompanied with a good exercise (cardio + strength). You should never take a protein supplement if you are not exercising.

Do not try to put on weight with lots of fatty foods as this could pose a risk for heart diseases. Consume atleast 4-5 l of water everyday in divided quantities. Also timings of your meal will be based upon your time of workout.
The earlier supplement that you were taking is Nitric Oxide supplements which has certain side effects like Blood pressure changes, stomach discomfort, increased urination or sleep disturbances. These zits that you have mentioned could have been due to low water intake along with the supplement. It is always advisable to consult some dermatologist for the matter. You can continue with the current supplement (Endura Double gainer)

Please provide me with details of your food habits (veg./non veg.), food likes, dislike and food allergies if any. Also give me a one day diet recall of yours (what time you get up, what time you workout, what time you go to sleep, when do you consume your meals, what you eat and how much, also mention the time and duration of your workout) and i will suggest you a diet plan.