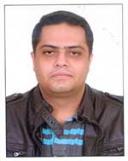 Hi,

Growth hormone injection really help you but will help you only till your epipyhsis has not fused and growth is not complete.

In females usually the epiphysis are usually fused before the period are started so it may be of no help to her(your sister) or may be of very little help to you.

Growth hormone makes you prone to hypertension and fluid retention.

Feel free to ask more questions.