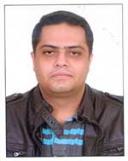 Hi,

Steroids given by systemic route play a role in body stunting,but once the full body size is achieved or height is achieved,then body stunting doesn't occur and steroid leads to increase in weight gain and does not reduce weight.

So if her personal body growth is reducing now after gaining full weight and height, the cause should not be steroid taken at that tender age,and she should have a detailed examination and investigation to find out the cause of the disease.

Feel free to ask more question.