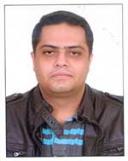 Hi,

What problem are you having right now except for missing perio?

You could have attached your urinary reports on the site,do you have some problems with your urine right now(any burning in urine or discharge along with urine or any discharge per vaginal,if yes whether it is foul smelling,what colour,and how much in quantity but about right now and not about november. i told you about November.

To tell you further examination and tests are necessary and you need to tell a little more to me - About your tests like ultrasound reports,thyroid levels,fsh levels lh levels,dheas levels,prolactin levels. If you think you have more hairs over your body like over cheeks and neck and chin then about the testosterone levels. With these results, I would be in a better position to give you some further comment

If any burning present in urine you should have at least plenty of water, you should have a good diet,balanced diet,containing fresh fruits and vegetables
reduce your anxiety levels,stress levels.

You did not tell me the answer of a single question,I asked you.

Please give yourr history with as much details as possible.