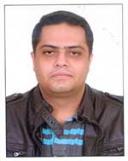 Hi,

The time gap is same whether drug (misoprostol)taken orally or vaginally.the drug whether taken orally or vaginally it is to be taken 2+2,you will take the first dose after 24 hours of mifepristone and then after 12 hours rest of the 2 tablets. But these drugs will be useful only if the pregnancy is intrauterine. Hope you have confirmed that.

Yes it is possible that some products of conception are retained even after drugs and that can be confirmed only after an ultrasound,which is to be done after the bleeding is over,which will occur due to the drugs.(and if some products are retained in uterus,then the products will have to be taken out by dilation and curretage)

When misoprost is taken vaginally,it might be a little superior. But I have not noticed any major diffrence taken by any route,so you can take it by any route which ever suits you.