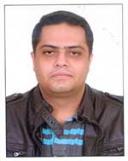 Hi,

The values you attached show that your are suffering from microcytic and hypochromic anemia which is most commonly due to iron deficency,but you say you have haemoglobin e disese(which is not a very common diagnosis)
Rest your liver function tests show raised values and also shows long lasting effects on liver,and if you don't have any infection of liver then it is due to alcohol which you will have to decrease and try to stop it(old hepatomegaly or fatty liver is also due to the same.You can have syrup urodeoxycholic for that,but it has very less action and you will have to quit alcohol finally for looking better effects.
It does not seem to be very serious,although you will have to be precautious for your liver function tests which seems to be high and the only treatment being abstenence from alcohol.
The diet won't have much effects over your anemia,but you can avoid spicy oily food and have good vegetable diat and fruits.