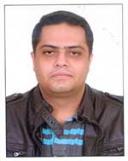 Hi,

Hemifacial spasm is a very rare disease and it usually effects at around 50-60 years of age but it can effect even young also. It usually starts from eyes and then effects to lower face(lips) and other muscles. Hemifacial spasm can be diagnosed with complete neurological exam and with the help of EEG.

Otherwise the causes can be -
1) Potassium deficiency
2) Work stress
3) Over emotional
4) Nervousness
5) Tiredness
6) At times facial nerve might be affected(cause might be infective or non infective)

So for correcting these -
1) Have food rich in potassium(banana,potassium supplement)
2) Yoga might be practised to reduce stress,which will also help you to reduce your nervousness
3)usually facial nerve is always affected suddenly but I do feel you should consult in a de-addiction centre which might help you leave this habit.
Usually alcohol,smoking and marijuna or septoplasty does not effect in this manner.

If you don't feel better then it is better to consult a doctor.

Feel free to ask more question.