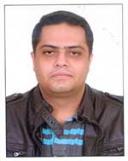 Hi,

If your swelling is on the same side as the tooth ache, it could be because of the existing tooth infection. To determine if the cause is the tooth or not, you need to visit a dentist and get a complete oral examination done specifically focusing on that particular side of the jaw. Preferably, get an x ray to see the tooth also. It could be a tooth infection leading into a space infection.

Other reasons could be - cysts, trauma, bacterial infection like actinomycosis, abscess etc. This can be found out by visiting a physician and getting a clinical examination and possibly related relevant tests.

Feel free to ask more questions.