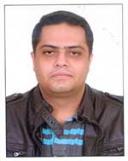 Hi,

Renal stone of 7 mm size is a considerably big sized stone and may not disintegrate easily. Cystone and Pathrina are really two very different drugs. None of them is an allopathic drug rather both are ayurvedic drugs. Neeri is helpful for dissolving stones and it has some effects similar to pathrina and some of the mechanism of actions are also same.

At present i don't think you need pathrina while you are already taking three drugs. For helping you out further i would recommend you to take plenty of water , atleast 3 litres a day, and avoid any citrus fruits for now . Also avoid colas, meat and limit the salt content in your food .Diet restriction actually depends upon the type of stone you have. If your problem persists for long or is not affected by drugs at all then consider visiting a doctor.

Feel free to ask any more questions.