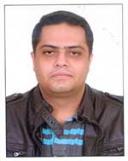 Hi,

The medicines will recommend on the cause of disease,if the cause is constipation then having high fiber diet(papaya,banana,vegetables withh more leaves),plenty of water,milk diet once in a while,less spicy food,avoid alcohol,or smoking.
Having Sitz bath once in a while is beneficial.
Laxatives can be prescribed to you oryou can have them on sos basis.
You will be ambulatory on 2nd day of surgery however the wound may take another week more to completely heal and surgery is yes the permanent solution however some people may again devlop piles depending on what is the cause of the disease.
The cost will depend on what type of set up you visit,the cost may vary from 20-25k to quite expensive in corporate set ups.