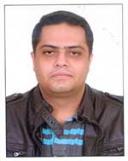 Hi,

There are no tablets to control masturbation and it is a normal process doing it once in 3-4 days is ok,just stop watching blue films and avoid sexual thought in your might continously.You may try to read books may be spirutual books and may also try regular yoga this will help you to keep your thought process clean and keep yourself busy in activities of your interest.
I did not understand your point about when penis 5 % ?
All the symptoms you described are not because of masturbation,they may be due to some other cause for which you will have to visit a doctor
Do you have night fall ?