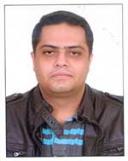 Hi,

You have normal blood pressure but a mild raised pulse,but not significantly raised pulse.
But looking at your age you have a higher cholesterol levels which would directly put you in high risk category.

Now chest tightness can have various causes
1) Problems related to heart( it is less common seeing you age but you have high cholesterol levels try reducing them
2) Problems related to lungs. Do you have any problems in breathing or are you allergic to dust or may be something ?
3) It could also be due to gastritis(do you have any problems related to your stomach, may you might be having excessive bloating or burping sensation)

Ways to reduce cholesterol
1) Reduce your oil,ghee,butter,deep fried,frozen foods
2) You can change your oil(olive oil is good)
3) Do regular physical exercise
4) Reduce your stress levels

Feel free to ask more questions.