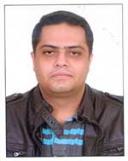 Hi,

Since you have not told me about the age of the patient ,with only history available that she was a smoker,following might be the causes -
- Bronchitis
- Brochiectasis
- Lung carcinoma
- Pneumonia

For all of these you will have to leave smoking.You may quit smoking suddenly but doctors at might not recommend it because this might suddenly lead to dropping of hormone levels in blood which might cause depression.
For knowing about the exact cause about the disease, I will have to know or her doctor will have to take a detailed history and examination and investigations

Following are the investigations to be done -
- Chest x-ray
- CT-scan
- Complete blood picture
- Liver function test

Is she an alcoholic ?

Well there is a huge list but this is a very small part,rest details can be given only after detailed history and examination.

Feel free to ask more questions.