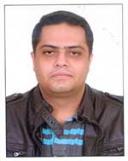 Hi,

HSG test can lead to salpangitis or endometritis,which can cause lower abdominal pain,fever,stomach bloating,vaginal bleeding(may be slight bleeding for 2-3 days).

She can have a pain killer like dicyclomine hydrochloride 10 mg or mefenamic acid 250 mg) and tablet tds,pantoprazole 40mg bd for abdomen pain. If bleeding is light nothing needs to be done,else if bleeding or pain is too much then you may consult a doctor.

You may also use hot and cold water sponges she may feels relived by that also,she should have plenty of water and have a light meal

Does she feel any pain during micturition ?

Feel free to ask further questions.