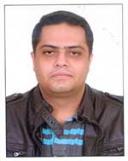 Hi,

Its been how many days you have left excercise due to pain in back and pain abdomen ?
Exactly what is the site of pain where do you have pain ?
What does hifilac contain(name of drug),please kindly mention the name of the drug ?
Although muscle pain in back is common after strenous excercise if not done properly and if done after a long time the pain can happen.
You can take a combination of diclofenac and seratiopeptidase for now for 2-3 days,but if the pain does not go even after about 5 days also then you may consult a doctor.