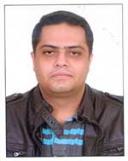 Hi,

Most common cause of hair fall in a young female is dried scalp which occurs due to facing extreme tempratures and use of excessive hair dryers,whoose solution is keep your scalp well hydrated by the adequate use of moisturizers and oil.
Then it could be dandruff which is very common,for which you have to use anti dandruff shampoo like nizral shampoo.
It could be due to some allergy to some item or may be due to reaction with some item,if it is so then avoid that product.
Don't use to much of shampoos and soaps don't use them regularly,and try and use good products
Do you have redness in you scalp,have you noticed it ?
You can send me the photos of your scalp top and also of your amount of hair loss.