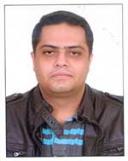 Hi,

The most common HIV test, the enzyme-linked immunosorbent assay, or ELISA (also called EIA), is used to detect HIV antibodies in a sample of the blood.
Although HIV tests are very sensitive, they can produce false-positive results.So ELISA HIV tests must be confirmed with another HIV test, such as a Western blot or indirect immunofluorescence assay (IFA).
Antibodies won't show up in the blood or body fluid immediately after you've been infected. There is a "window period" of six to 12 weeks, and sometimes several months, before the body starts producing antibodies to the virus and the virus is transmissible during this period.
So the test should be performed again at 3 and 6 months.
The first test to come positive is p-24 antigen and amongst the tests elisa is the most confirmatory test.
However there have been less known cases because of oral sex,it is more because of unprotected anal or vaginal sex.
You have done enough tests but they will have to be repeated again at 3 and 6 months.