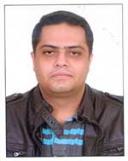 Hi,

As you told about yourself that that you have pain while doing exercise so I would like to ask you a few questions -

1. Do you use a proper support for your testes while doing exercise ? The pain that you described I have commonly observed in people with prostatitis in which your urine profile may appear normal.
2. Do you have any problem in doing sex,or during erection ?
3. Have you ever passed blood through urethra ?
4. how frequently do you go to pass urine ?
5. How commonly do you ejaculate ?

The common causes are
- Sitting for long at one place
- Not urinating,or ejaculating(not enough number of times)
For prevention of all this do not sit at one place for 2-3 hours, take a break and sit up and you may go to urinate

- Ejaculate once in a while(1-3 a week ) depending on your system,excess ejaculation should also be avoided
- You might keep a cushion on your seat to support a little
- Take a daily bath with warm water(keep you penis clean)
- This also might be possible that right now it is non infectious and might spread later on to your bladder, so you also have plenty of water to flush your system

Feel free to ask more questions.