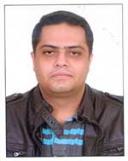 Hi,

There are a number of procedures which you can do for liposuction and that will depend on the part of body where fat is more(tummy and trunk,outer breast,hips,thighs,outer arms) and the procedure which will be selected on how you can be given the best aesthtic looks.
However liposuction is still recomended for morbidly obese or very fat people with complications and you seem to have lost most of your weight and now looking at your height your bmi seems to come under overweight and not obese and would recomend you to continue with your dieting and excercise schedule,however i know the fat left in the end is fibrosed fat which is very difficult to remove but still that is the best way(dieting+excercise) to get rid of your fat without complications.
I am not sure over the cost of liposuction in coimbatore,but the overall cost is same in private corporate hospitals of india and it should be at least 2.5-4 lacs for full body,but it can go to as high as 7-8 lacs if your body is too dysmorphic and if it needs too many kinds of procedures to give you good looks.