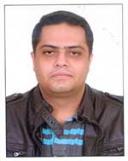 Hi ,

Intially three months of pregnancy can be difficult due to this reason morning sickness ( vomiting ) , increased frequency of urination specially distressing in first pregnancy.
At that time what were the medication prescribed to her , cause in pregnancy limted medications and limited total dose can be prescribed so please give me that history , specially if any antibiotic .
Does the cough contain sputum ?
If yes also tell about the color , consistency and amount ?
Till that time you can have syrup grilinctus bm 2tsf twice daily , nasivion nasal drops twice daily , steam inhalation , saline gargles.
Sorry have no idea about gynecologist in secunderabad .