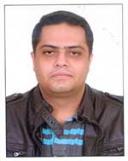 Hi,

Even condoms are not 100 percent effective at times leakage can occur in a condom and you can even get pregnant by pre penile secreations, may be secreations you might have had during fore play.
Mensurol tablet is an ayurvedic tablet so i am not 100 percent sure but yes it is an abortion pill and causes bleeding to occur.
First confirm your pregnancy by a urine pregnancy test,if you are pregnant then you can be prescribed with abortion pills by a gynaecologist after examination.
If no then there could be more reasons why you might have missed your periods.
Mensurol tablet should not harm your future chances of pregnancy,but i am not sure as it is ayurvedic drug,but first you do a urine pregnancy test which is easily avalaible at all chemists and then let me know first.