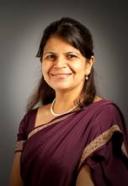 Hi!!
The pregnancy test can remain positive for uptil 2 weeks after an abortion.
To rule out if pregnancy is completely aborted or not,so please get a serum beta hcg test done.This is a blood test that that checks the same hormone of pregnancy in the blood that the urine test checks.
A beta hcg test is done in all laboratories and the results are usually available after few hours.
The beta hcg test in serum( blood) if more than 5 indicates pregnancy,so maybe your pregnancy is not completely aborted.The best method is to repeat the pregnancy test ( serum beta hcg ) after 48 hrs -give a second blood sample,if the values are falling that means that the pregnancy is aborted and values will become negative in the blood test and the urine test after few days on its own.If the values of 2nd beta hcg values are rising it is a cause of concern and requires further follow up.
Also, you can get a ultrasound( transvaginal ultrasound )done to confirm that pregnancy is completely aborted.