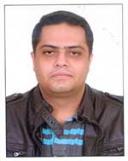 Hi,

I would like to know the tests by which your doctor diagnosed you with nerve weakness.
It is not necessary that your child gets the same gene what you have.
Please tell me about the detailed symptoms what you face and also your tests,otherwise it is difficult to say anything without knowing anything.
Depending upon symptoms you face we can get tests like mri or ctscan brain,mri spinal cord,electromyography,nerve conduction studies,evoked potential.