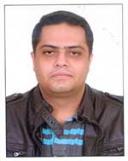 Hi,

Although i don't think there should be some problem in carrying with afdura,or going ahead with surgery.
The drug might be stopped just before surgery,rest it depends upon your examination.
Your size of prostate is not to big and neither is it causing extreme obstruction so you can continue with medical management.
Which place do you have a hernia.