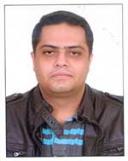 Hi,

Whom did you consult ?(any specialist or any body else) because this cough syrup is usually not recomended in children of this age group as thier can be side effects,avoid giving that cough syrup.
As such if there is no fast brething or no indrawing of chest then no treatment is required and this might be a viral infection which will go off and you just have to see that he is not getting dehydrted and you can also give him steam inhalation and if she has nasal congestion then you can put saline drops in both nostrils two drops in both nose twice daily.
Does she have fast breathing as comparison to before ?
Does she have any chest indrawing(space between two ribs will go in) ?
Does she have any fever ?
Does she have any other added sound like whistling from chest ?
How many times did she vomit ?