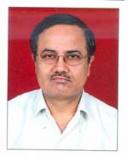 Hi,

If you still have pain and pus discharge around that area then , either the infection is there again because it was not cleared properly( the pus drainage was not done properly ) or either it might have formed again because you might be having some co exsistent problem which probably went un diagnosed .
Are you a diabetic ?
Any other problem you might be having or any disease treatment you might have taken for pretty long in past ?
Treatment givento you otherwise medically was fine no problems with that .
You will have to get it checked as to why did that happen to you again and the pus will also be drained again and antibiotics course will also be given again but be sure that you are not a diabetic or having any concurrent illness.
Also will prescribe you with warm compression to you in the form of sitz bath which will help the infection to heal better.