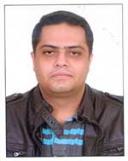 Hi,

The starting treatment now would be corticosteroid injections before going for laser or cryo surgeries,however some people go directly for laser surgery.
The laser surgery should be readily available even at good dermatology clinics or a little big dermatology set ups(as such i don't know the names of clinics) but all these facilities will be available at all corporate hospitals in mumbai.
But your cause of keloid is acne,so it is necessary to treat acne and to control infection and inflammation due to acne.