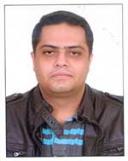 Hi,

To get an appointment for hyperhidrosis there are two method -

1.If you already have been investigated with the cause for hyperhidrosis then you can have a referral letter from your neurologist. Then you will have to go to the department of neurology in AIIMS to get an appointment and then they will give you an appointment that might take 3-7 days.

2. If you have not been investigated with the cause of the disease then you will have to show yourself in department of medicine and then they will investigate it . Depending on the cause (which could be neurological,endocrinal,or may be psychiatric because of excess anxiety) they will direct you to the respective department for treatment.

The cost of the treatment has to be checked with AIIMS only.

Let me know if you have more questions.