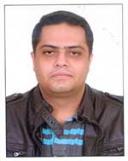 Hi,

You should take him to a hospital straight away as it can be serious.Till that time try and make him vomit, either he himself should insert finger deep inside his throat to provoke vomiting,he can also be given salt water in which saturation of salt is to much so that he can vomit.He should also be given sucralfate syrup at least half a bottle right now.Then further depends on his condition but please take him to a doctor right away.
Truly he should be given a gastric lavage which can be given at a hospital by a doctor only.This is the immediate management.
Then after that treatment is mostly symptomatic but gastric wash is necessary.