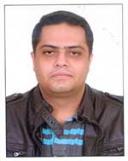 Hi,

I think you should get it checked with a surgeon if the surgery was successful and if you have not developed any complication or may be some other problem may be in the same or other testis then there should be no pain due the same varicocele.
Otherwise also varicocele is an emergency and should be consulted immediately and you should not waste time to consult a general surgeon.
I am not sure over ayurvedic drugs and can prescribe you only allopathic treatment.
Avoid doing heavy excercise.
Kindly describe what difficulties you face during or after urination or bowel movements in details and also send me your test reports.