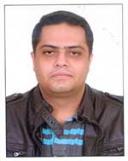 Hi,

Masturbation is good if done normally once in 3-4 days and not excessively,if you are having this problem i don't expect that this is due to masturbation.
How is your genetic profile,means your parents and your grand parents how was their health were they the same ?
If you want to gain weight have calorie rich food like milk shakes,mashed potatoes,cheese,paranthas,icecreams,also have noursihed high protein diet along with good excercise regimen to make muscle mass along with fat.
You should also have your food more frequently at least 4-5 times in a day and that to high calorie diet.
If these steps don't work the we will get you tested.
Are you having any medical difficulty ?
Do you have any kind of depression for any thing you think you missed out in life or something ?