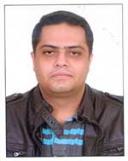 Hi,

Redbull can not have any effect on your erection time and specially ejaculation time.it is an energy drink and you may feel energetic just for a few minutes after having it and might give you a feel that you are feeling energetic and you may be able to perform better.

Now yes there are drugs which can be given to increase your erection time as well as ejaculation time but drugs do have side effects and they can be prescribed only after examination.(because they have serious side effects)

Rest methods are
1) Try changing postions during routine sexual activity
2) Try to concentrate more on her,than on satisfying yourself
3) Try pulling out just before you reach your orgasm
4) You can try deep breathing excercises(yoga) that also helps you built your stamina
5) Give time to fore play and other activities such as kissing and all this should also help you
6) Plastic rings can also be used,which are tied on base of pennis which can increase you erection time and your ejaculation time,but please don't just try this without consulting doctor.

Try above activities and all of them should be there to help you.