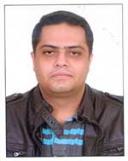 Hi,

The symptoms does not seem to be of viral infection, however it might have started as a viral infection but none of the symptoms match a viral infection and even 101 fever is not mild.

You probably had some URTI (upper respiratory tract infection),which now probably has involved a bigger area and even might have also converted to a bacterial infection.

Precautions to be taken
- Have plenty of water(fluids non colas)
- Avoid spicy food
- You can have ice cream but not too much
- Remain covered if you travel too much in cold

You can have paracetamol for fever 650 mg tds, augmentin 650 tds,and may be cough syrup if you have any cough. However there should be no twiching because of above problem,but if you think you are having too much of twiching then you should consult a doctor,an internal medicine specialist.

Feel free to ask further questions.