Patient SMS/Mail
Patients receive SMS about important noticfications instantly like appointment confirmation,change in appointment date-time,cancelled appointments,birthday reminders etc.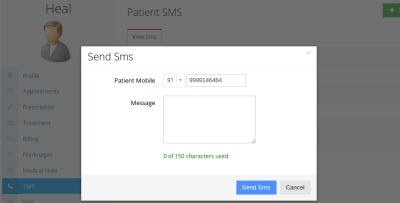 ---
Bulk SMS/Mail Campaign
You can send bulk SMS to all your patients (only they are not part NCPR list*) regarding any event / major annoucement e.g free health checkup camp . Easy way to reach all your patients in single click.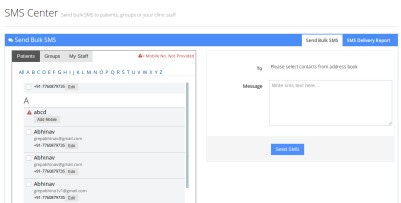 ---
Daily Morning Doctor Enagement SMS
Doctors get SMS alert in the morning with details about appointments for the day so that he knows whats in store at various locations for the day.
---
iClinic makes sure your patients know when you change appointment slot or cancel an appointment instantly in a single click.
---
Patient Appointment Reminders
Software automatically sends reminders to patients about their appointment to the clinic. No manual intervention required at all.
---